Top 5 Trending Autumn Vintage Fashions
Autumn is our favourite time of year for fashion. The cooler nights and pleasant days call for a more layered, moody, sophisticated styling. For those of us who love to accessorise, it's the perfect time to break out the high quality vintage jewellery and antique flourishes. The leaves may just be starting to fall off the threes, but we have already we have identified five vintage fashion trends that are dominating the autumn style agenda.
Autumn Amber Alert
As the leaves turn orange and brown in Australia, a warm earthy fashion palette of burnt auburn, dusty beige, and smoky chocolate is trending. Whether you spent your summer under a wide-brimmed hat, or if you're still sporting a summer glow, these rich, natural hues compliment all hair and skin tones. To accessorise your russet layers, deep butterscotch amber is the ideal accent. Whether you opt for a beaded cluster or a bold pendant, be sure to put some buttery amber in the mix.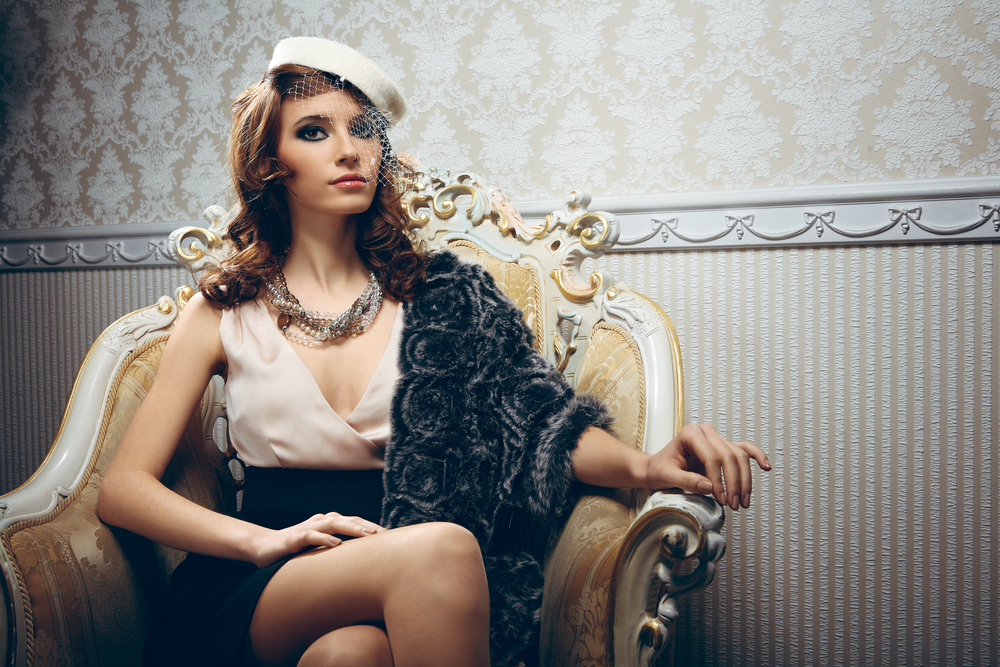 Layer Up the Vintage Necklaces
When it comes to jewellery, are you a classic golden girl, a platinum princess or a silver lover? Or maybe rose gold really works for you? This season, it's time to cast aside your loyalties and layer up your vintage necklaces and pendants. No matter what metal, the common element among all vintage chains and necklaces is that lovely, well-worn patina. When you combine a few different shades and hues, the patina pulls it all together, to give your ensemble an elegant, textured look.
Turn Back Time With a Pocket Watch
In fashion this autumn, there is a gentle movement against the relentless digital tide. In spite of high-tech giants like Apple pushing their state-of-the-art watch designs, we have witnessed a renewed interest in the timeless elegance of the classic pocket watch. For the analogue girls (and fellows) feeling out of sync with our digital world, these stylish timepieces are the perfect remedy.
Off the Cuff Style, for Sophisticated Wrists
Once winter sets in, our wrists don't see the light of day from under our long sleeved layers. But autumn is the season that we affectionately refer to as the 'three-quarter quarter'. In Australia, this time of the year is prime time for wearing three-quarter sleeves, three-quarter pants and even three-quarter length dresses. That said, autumn is the ideal time to show off your wrists with a striking antique silver or gold cuff. Depending on the shape and size of your wrists and arms, you can experiment with anything from a fitted, slimline cuff to a bold, chunky vintage bangle. Give those wrists one last autumnal hurrah!
Brooch the Subject
As those autumnal chills set in, it's time to pull your coats and jackets out of storage. You can also start thinking about ways to decorate your lapels, to give your old favourites a new twist. This season, it's all about ornamental vintage brooches. The simple act of pinning a sparkling, handcrafted antique brooch to your collar can give even the most ordinary off-the-rack coat a newfound one-of-a-kind elegance.
Those are our five ways to feel in fashion this season. Share your ideas for this time of year in the comments below.